The Very Contrary Fairy
Strong willed and highly capable, young princess fairy decides to run away and have life her way! But as it gets darker and scarier, who comes to save the day?!
MY FIRST CHILDREN'S BOOK is finally available. I am so pleased to be able to share this with you all.
Please click HERE to order from amazon
Two Years Old
Our family poodle, Mr Ripp, is two years old today! Celebrating his birthday with a pup cup, birthday song and family time is his favorite. (If you happened to send us a real estate referral I am positive he would appreciate the gift)!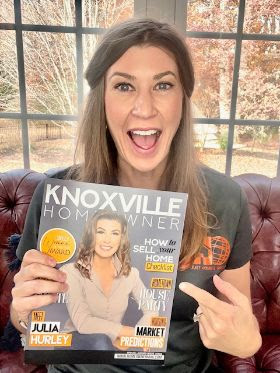 2023 Woman of the Year!! After a decade in the business this award is very special and the amazing opportunity to continue to represent sellers, buyers and investors in the East TN Real Estate market is the honor of a lifetime. Without YOU, this award would not exist!
Grab an online copy today!
View the latest version of Selling Knoxville
Click here to learn all about one of the most exclusive events offered in Knoxville TN!!!!